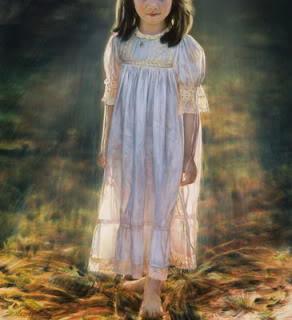 Tantangan Horor

Pencetus

Tsukiya Arai

Jumlah peserta

19

Jumlah cerita

19

Durasi event

15 Agustus 2011 - 15 September 2011
Tantangan Horor
adalah tantangan yang diciptakan oleh
Tsukiya Arai
pada bulan Agustus 2011.
Latar Belakang
Edit
Dilandasi oleh minat Tsukiya Arai pada gadis kecil dan segala sesuatu yang berhubungan dengan hal tersebut dan semakin tenggelamnya genre horor di Kemudian.com, ia menginisiasi sebuah tantangan cerita bergenre horor kepada penghuni kastil. Terdapat sejumlah fitur spesifik (persyaratan) yang harus dipenuhi oleh peserta, di antaranya adalah:
1) Harus ada hantu gadis yang bergentayangan dan mati dengan tragis;
2) Karakter utama adalah lelaki berumur 15 tahun dengan sudut pandang orang pertama;
3) Cerita harus berakhir bahagia atau karakter utama masih tetap hidup;
4) Alur bebas, dengan adegan gore dan psikopati diperbolehkan.
Berikut daftar cerita yang diikutsertakan dalam Tantangan Horor:
1. Namaku Rei - centuryno
2. Simfoni Altaria - mira_hoshi
3. Kandang Anjing Tiang Listrik - Rea_sekar
4. Elise - Erick
5. Panggilan Sisi Gelap : Sisi Gelap Panggilan - nereid
6. Adolescentula - SnowDrop
7. Persembunyian - yellowmoon
8. EVIL \claudia/ ANGEL - Ziona
9. Lastri - panglimaub
10. Vessel - Zoelkarnaen
11. Di Tengah Hujan - herjuno
12. Mereka yang Tertidur Dalam Kegelapan - red_rackham
13. Lukisan Nona Lucy - duniamimpigie
14. Dari Leher - Alfare
15. Sumber - Alcyon
16. Janji - Kurenai86
17. Ketukan - neko-man
18. Jari dan Mata - daff
19. Tempat Asing - naga benang
Respon Usai Event
Edit
Majalah elektronik khusus fantasi Aksarayana memuat dua buah cerpen yang bersumber dari tantangan ini pada edisi kedua mereka. Dua buah cerpen itu adalah Kandang Anjing Tiang Listrik karangan Rea_sekar dan Adolescentula karangan SnowDrop. Pemuatan dua buah cerpen itu disesuaikan dengan tema Aksarayana yang memang tengah mengangkat mengenai dark fantasy.
Ad blocker interference detected!
Wikia is a free-to-use site that makes money from advertising. We have a modified experience for viewers using ad blockers

Wikia is not accessible if you've made further modifications. Remove the custom ad blocker rule(s) and the page will load as expected.